School Curriculum
Our Curriculum provides for the learning of Key Competencies.
By using language, symbols and text, participating and contributing we become effective communicators. By managing ourselves we become self managers. By relating to others, participating and contributing we become positive interactors. By encouraging thinking we become enthusiastic thinkers.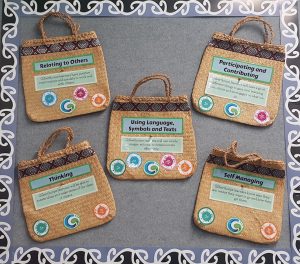 Digital Technologies
At Gilberthorpe School, we believe that technology can be used as a tool to support and enhance learning. We are part of the Hornby cluster of schools called Uru Mānuka.   Years 4 to 6 students have one to one access with digital devices and junior school classes also benefit from having access to iPads and other devices.  All of our Years 4-6 students share their learning through individual blogs.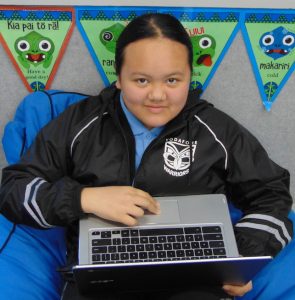 Learning Support Programmes
We have a number of programmes in place to support the learning of our students. Our team of learning coaches work across the school using a variety of strategies and resources across the curriculum to help students with their academic achievement.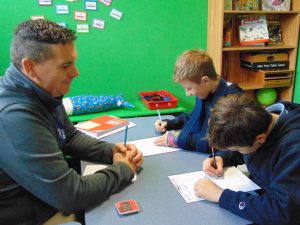 Lift Off to Learning
Lift off to Learning is our school and community partnership programme that works with whānau to help understand the achievement of children within their first three years of school.  This includes regular meetings and discussions with classroom teachers and sharing of information to support learning at school and home.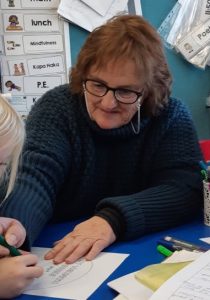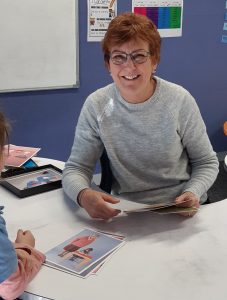 Kapa Haka
All of our tamariki have the opportunity to participate in our Kapa Haka group.  Matua Anton works with the whole school in term one.  For the remainder of the year, students choose to take part in our junior and senior groups.
Special Programmes
We offer a wide range of special programmes to ensure students are successful, safe and thrive at Gilberthorpe School. Click the options below to learn more.
Reading Recovery
Reading Recovery is an early intervention programme that assists children who have had a slow start in Reading and Writing. Children are selected to go into Reading Recovery based on results obtained in their Six Year Old Observation Survey. Children attend Reading Recovery each day for 12-20 weeks. The programme helps these children to progress in literacy until they reach their appropriate age level.
Kiwi Can
Kiwi Can is an energy-packed primary school programme, aimed at children aged 5 to 12. It teaches values such as integrity and respect and delivers fun-filled learning activities to schools all around the country. At Ara Tū Whakatā Gilberthorpe School our students participate in weekly Kiwi Can sessions with staff who work for the Graeme Dingle Foundation.
Milk in Schools
In 2014, we became part of the Fonterra Milk For Schools Programme.  This means our students are provided with a carton of milk each day if they choose. Milk For Schools has allowed our students to increase their daily calcium  intake and enjoy a milk break throughout the day.
Fruit in Schools
Duffy Books
We are proud to be a Duffy School.  The Duffy Books in Homes Programme allows children to choose from a great selection of books each term.   Throughout the year we have a Duffy Hero assembly  where a significant New Zealander visits the school and talks to students about their reading experiences.  We have the Duffy Theatre once a year and they put on a show that brings books to life.  This programme helps ignite a passion for reading for our tamariki.